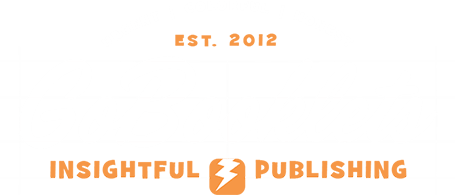 eBook Download Form
Complete the fields. Claim your FREE gift.
About the eBook
"If you cry because the sun has left your life,
then your tears prevent you from seeing the stars."
Icelandic Proverb
Iceland is the land of fire and ice. Few places balance such extremes in beauty. Many swear they feel the ground moving under them.
On this occasion, join the author as he pens 31 entries in seven December days — making the most of just four hours of daylight, sunrise to sunset. This collection of prose, local folklore, travel tips, and photography offers a brief but wondrous look at this great Arctic nation.
The author chose fellow poet and University of Richmond alumnus Bryan McKee to edit this winter-themed collection. He and Townsend both contributed to The Messenger, the college's literary magazine, as well as a renga circle led by well-known haiku poet Stephen Addiss. Townsend and McKee were also both finalists for the Margaret Owen Finck Award for Creative Writing.
The Sun Hangs Low is the second volume in the Poems Across Iceland series. The author travels to the Arctic nation annually. He'll produce new volumes as they come to him.
Praise from Readers

"A great resource for travelers to Iceland. This is more than poetry."
Bill B.
"Eric proves that all you need is a few words to form a cool poem. I found this collection after reading his bizku (business haiku) on Twitter."
Prit S.
"I wasn't expecting the short story toward the end. It's pretty racy, but also very engaging."
Maggie H.
"What a fun mix of poetry, photography, and travel help. Can't say I've read anything quite like this before."
Donald F.
"You can tell the author was inspired. I love conceptual albums in music. This is like that."
Vincent W.
"Townsend creates a big stage for very small moments — like the scene with a photographer standing in a blizzard, waiting on a mountain."
Lillian P.
"Put me in your suitcase. I love adventure!"
Jennifer S.
"A quick read...but a really enjoyable one. Highly recommend this."
Peng L.
Samples
THE KEEP
In an artful cottage near Búðir,
works a lovely lady with impeccable taste.
She sits at a desk with a cutting board,
the self-healing kind.
She looks on a silhouetted view of the tide,
rolling and retreating.
She believes,
collects,
and sells
elfen dust.
Her store is candlelit
and populated with the whims of eclectics.
Ask her when her shop closes.
She replies simply, "When the sun goes down."
AN INVITATION (excerpt)
Don't panic
when a gust of wind
steals your trusted map
and sends it
flapping over the ledge
at mighty Gullfoss.
It's gone,
like a rogue Tie Fighter
testing its range.
THE CLIFFS OF DYRHÓLAEY (excerpt)
She asks if we can milk the daylight before leaving, so we climb a lesser cliff and walk along the ocean. We follow a thin, penciled path to an old Viking lookout. Moss and grass engross its crumbling, fungal walls. The volcano Katla sleeps a few miles ahead. There was a report just last night of a rumble deep below the glacier: 3.2 on the Richter Scale. She's overdue.

The sun will soon retire. Sixty or so minutes after that, it'll be dark. She had three or four glasses of wine with brunch.

The sky is ominous. The clouds are thick, heavy and swirling. It's a war painting, like Washington Crossing the Delaware. The crazy thing is she's a cousin to George, several times removed. She has the same monumental face, like a super moon. She turns toward me and flashes a smile.

The lighthouse above us starts to burn a steady path through the dusk.


* * * * * * * * *
Best of all? The Sun Hangs Low is FREE!
The Sun Hangs Low will soon be available in paperback for $12.95.