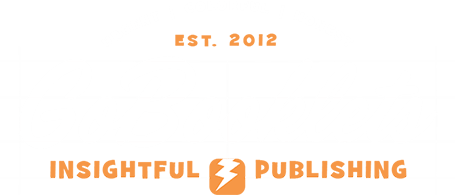 eBook Download Form
Complete the fields. Claim your FREE gift.
About the eBook
"I was dreaming when I wrote this.
Forgive me if it goes astray."
Prince Rogers Nelson

The Legend of Tabula Raisa is an artful folk tale that introduces a trio of explorers central to an excursion-based early learning suite (Raisa, Hendrix, Ogul). The lovable Spanish wondergirl Raisa is a new friend for fans of Dora the Explorer, Doc McStuffins, and others.
Fun rhymes and vibrant colors engage children. Readers discover how Raisa meets her beloved companion, Hendrix the red fox. They watch as she frees Ogul the Turkish genie from another dimension — and receives a handsome reward!
"Fun is just another word for learning."
Games and Learning (January 2016)
The key lies in transforming the world into a child's playground. Tabula Raisa offers rich, dynamic excursions (available through a separate website) that draw children in through magic, color, secrets, life lessons, inspirational characters, immersive activities, fun games and tools, stacking resources, contests, and more.
THE LEGEND OF TABULA RAISA is also available in audio book for $4.
Learning objectives include:
Expand Horizons
Pique Curiosity
Demystify Cultures
Spark Creativity
Increase Sensitivity
Build Consideration
Improve Understanding
Develop Awareness
Invite Collaboration
Boost Confidence
"Despite being disregarded as a lesser form of narrative, folk tales are excellent case studies for cross-cultural comparisons and studies on human behavior. This includes cooperation and decision-making."
Children's Book Council (January 2016)
Folk tales may be the oldest form of writing for children. A recent study traced them back thousands of years to the Bronze Age. They were most likely told in an extinct Indo-European language.
Praise from Readers

"What an adorable storyline and cast of characters! This product will enhance your appreciation of the world around you."
Monique S.
"I'm looking forward to using Tabula Raisa in my classroom. I'm not sure yet how to do that, but they seem eager to help me understand the resources. I like the focus on people working with their hands. The socializing aspect is also interesting."
Marjorie L.
"Tabula Raisa introduced a whole new world to us!"
Jennifer S.
"I have to admit that I'm not all that creative. I want to do fun things with my son as often as I can. Thanks to Tabula Raisa, "Daddy Days" just got a lot more enjoyable for both of us. We're especially excited to try the field projects at the website."
Jose N.
"Hours of fun with these field projects, and everything in their store is handmade!"
Cynthia W.
"My children learned several new words from Tabula Raisa. The pronunciation and meaning were provided for us. When Raisa decided to travel the world, my children also became interested."
Avi F.
"This is a classic tale. It rhymes. The illustrations are drawn by hand and very cute. My children took to the rhyming and were humming by the end of the book. That really helped them follow along."
Ariel Y.
"I visited TabulaRaisa.com. They offer so much more than the legend! They have a book for each continent where Raisa travels and meets different people. My kids loved that. They also offere handmade dolls, crafts, games and more. It's a whole universe!"
Javon D.
Sample
Next day on a journey,
she's drawn to a rustle
that looks like a furry raised flag.

From out of the leaf pile,
a red fox appears —
with an ear twitch, a sniff and tail wag.


* * * * * * * * *
Best of all? Tabula Raisa is FREE!
You'll receive a PDF booklet.
This publication features traditional
book formatting and a full-color cover.
THE LEGEND OF TABULA RAISA is also available in audio book for $4.