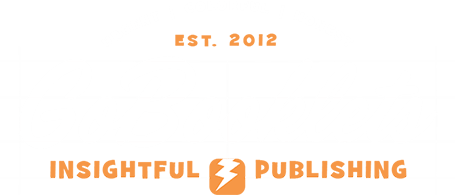 eBook Download Form
Complete the fields. Claim your FREE gift.
About the eBook
"A man surprised is half-beaten."
Thomas Fuller
"There is no little enemy."
Benjamin Franklin
Some attacks avoid physical contact. Sharking is psychological warfare that bullies your focus through distractions. It may start with a well-timed twitch, or a show of false weakness. Often, it's a layering of substantial actions. The most surprising form may be ill-intentioned conversation (e.g., "Southern charm").
Don't think for a second that billiard rooms are sharking's only playground. You're fooled at work, in competition, through conversations with friends and among family every week. Before you're dealt a brutal outcome, learn our shark antidote. Take the sting from jabs stuck by coworkers, acquaintances and others who stand between you and progress.
"Nothing can stop the man with the right mental attitude from achieving his goal."
Thomas Jefferson
Before you're dealt a brutal outcome, learn how to enable our simple shark antidote. Form winning habits. Overcome a variety of confidence tricks to perform at peak levels. Unlike some resources on the topic, the author asks that you take the highest road. Don't resort to an-eye-for-an-eye. The upmanship would only lead to more treacherous tricks being developed.
SHARKING is available in audio book for $10.
Sections include:
I. OVERCOME SHARKING
A. WHAT IS SHARKING?
B. RLR: A NEW FORM OF SELF-DEFENSE
II. 9 TALES OF SHARKING
A. POOLPLAYER VS. HUSTLER
B. YOUR MONEY IS MY MONEY
C. THE LIZARD WON'T MISS
D. REACHING FOR TRUTH
E. CONTROL THE WHITE GIRL
F. "KUSH KUSH" PANTS
G. SAM HAS A COLD
H. THE MATCH THAT NEVER ENDED
I. THE YIN YANG MAN
III. 150 SHARKS
A. IN SUMMARY
B. ADDITIONAL REFERENCES
Sharking also relays nine tales from perhaps its most famed battlefront — billiard rooms. These lend a theatrical element to the publication and do an excellent job of demonstrating how devastating sharking can be, if left unchecked. The book closes with a list of 150 sharking techniques.
Praise from Readers

"Sharking is well-written, full of engaging anecdotes, and is loaded with sage advice from which anyone could benefit. His three-step process is right on the money. Eric, like myself, recommends a method of quickly and efficiently putting sharks methods in their proper perspective so you can go back to what you were doing before you were disrupted."
Phil Capelle, author
(A Mind for Pool, Play Your Best Pool)
"Sharking offers a great deal of helpful insights when dealing with deceitful people in the workplace. The author shows how to uncover the devil in sheep's clothing who says one thing while setting you up for failure. It makes you think before you speak and analyze situations before reacting. By the end, he made me realize and learn from past mistakes of misjudging people."
Yuri Z.

"As a poolplayer for many years, I am fully aware that sharking exists. Until now, I had no answer to a problem that continues to irritate and harass me. Thanks to the author's clearly-written booklet, I now feel armed and ready to resolve my issues. Recommended!"
Pauline M.
"The stories are entertaining. They made me think about how I interact with people at work, in my family and in my closest relationships. I also realized that exploring these stories is a great way to sharpen my critical thinking skills and be more aware of the subtext that others may consciously — or unconsciously — be projecting."
Nicole R.
"Unfortunately, mental warfare happens on all fronts of life. Being able to recognize that you're on the battlefield is the first step. The author offers some great insight and stories to help you think about spotting the sharks and some tips on how to avoid being eaten by them. Are you the shark or the minnow? Stay swimming."
Derek A.
"If you've ever been played on a car showroom floor, boonswoggled by clever copy on Ebay or mislead on a Craig's List deal, this book will come in handy. It helps you recognize the tells. You'll learned to separate the salesman from the product. We've all been there and there's nothing worse than being had by a slick salesperson. Sharking walks you through the process slowly and shows you what to look out for and how to combat it. Using pool sharking as a metaphor, these crossover techniques put you in control. Bravo! Worth it at any price."
Jeff S.
"Sharking is a well-conceived and witty guide. It details how to identify and counter people who want to see you fail (or at least reach lesser levels of success). By using what happens in billiards as example, some great observations are made. The great lengths that opponents will go to make use of the smallest of distractions makes for a great read. It makes you think about what people say in conversations at work and at family gatherings. By recognizing peoples' ill will and tactics earlier, you can better defend yourself. You can shift your mindset to believing that no matter what obstacles are placed in front you, you will easily overcome them."
Ergun S.
Perfect for:
Learning to avoid traps, ignore distractions, remain focused, silence detractors, emerge victorious and more.
Sample
"Crackhead" Rob was a hustler that Jack liked to play. Their proving ground was a joint called Babe's Billiards near American University. The pairing was unconventional — to say the least. Jack would sit in his high chair, smoking a cigarette, still in his best suit. His drug-addled opponent would putz around the table, twitch, pull a wedgie from his sweatpants and try to rattle Jack with trash talk.
Each game ended with two words: "That's good." What seemed like courtesy was actually relentless body punching. It was easy to confuse these exchanges with quitting. Halted games, even those at the point of falling action, denied a number of misses by either or both of the players. It appeared that these guys were betting a substantial amount of money to compete yet concede.
When Jack and Rob mumbled, "That's good," each fractured the other's rhythm. Advances upon money balls were denied, as was the confidence that should've grown from sinking them. Imagine the person who cuts you off mid- sentence, when you're excited to share something. Deflating.
Clipped from the section "Reaching For Truth"


* * * * * * * * *
Best of all? Sharking is FREE!
You'll receive a PDF booklet.
This publication features traditional
book formatting and a full-color cover.
SHARKING is available in audio book for $10.