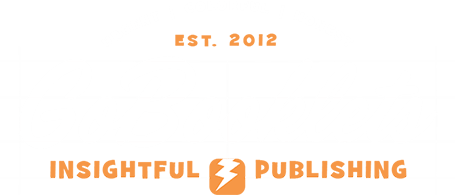 eBook Download Form
Complete the fields. Claim your FREE gift.
About the eBook
"The thing that I want to do, the most important thing to me, is winning."
Mike Singletary
Success and the winning formula are elusive. They survive guesses in the dark and the aspirations of those who most need to grasp them. Personal success is often dictated by the company that's kept.
Undisputed are two facts. There are game rules and gatekeepers who enforce them. Success books often complicate a simple equation. This success guide explores the subject from 360 degrees.
Score Big provides a series of tips that together make a winning routine. Based on analysis and lessons learned from a landmark boxing match — when Manny Pacquiao lost to Tim Bradley (their first fight together).
"Judging is a lonely job in which a man is, as near as may be, an island entire."
Abe Fortas
SCORE BIG is available in audio book for $10.
Sections include:
10 KEYS TO KING MAKING
A. VERY FEW OPINIONS MATTER
B. SCORE KEEPING CAN BE SUBJECTIVE
C. STATISTICS ARE OFTEN UNDERVALUED
D. GATEKEEPERS CAN'T REMAIN UNKNOWN
E. ATTENTION SPAN IS LIMITED
F. DOING THINGS THE HARD WAY
G. WHAT HAVE YOU DONE FOR ME LATELY?
H. WOOLED EYES FOR WINNERS
I. WHO SHOWED UP TO FIGHT?
J. OVERCOMING ADVERSITY
Praise from Readers

"Score Big is big on knowledge. A rich read."
Steven J.
"I've read many books on the subject of success, getting ahead, winning, etc. This one takes a unique approach. It focused on the circumstances of an actual sporting event — what worked and what didn't. It was a surprising result, no doubt."
Juan G.
"This book was recommended to me by a friend who's crazy about the fight game. I'm more of a football guy myself. Still, this quickly made a lot of sense to me. It helped me get ahead with an evaluation at work."
Anthony L.
"I'm Filipino, so I remember Manny's loss in this fight. I couldn't make sense of it in real time. It really seemed like PacMac won. After reading this book, I can see how the judges might have seen it otherwise. The author presents a compelling case."
Jimmy B.
"I hate boxing, but I have a lot of ambition. My friends call me an overachiever in everything I do. Even though I do fairly well for myself, this book still had a few items I could use that hadn't occurred to me. Recommended read!"
Julie S.
If you've fallen short in the past, and you're searching for success motivation, then Score Big will enhance your prospects. Competition and performance judging are connected but involved different actors and perspectives. Place the perception of your performance in a new and positive light through proven success strategies.
Perfect for:
Leveling the playing field, attaining focus, understanding that who often matters more than what, respecting the appeal of the path of least resistance, overcoming the odds, quieting distractions and more.
Sample
The peanut gallery has been around for ages. With the rise of social media, it's been positioned as news. Facebook feeds are sorted by most recent or top stories.
It's been said that anyone can critique a competition from the cheapest seats in the house. While many voices rise, only a select few register in the official scoring. The loudest among the opposition are often the least informed.
Boxing matches are decided by what three judges see. They are the gatekeepers. Fans, broadcasters, promoters, advertisers, celebrity guests, trainers, other fighters — none of their opinions directly impact the scoring.

* * * * * * * * *
Best of all? Score Big is FREE!
You'll receive a PDF booklet.
This publication features traditional
book formatting and a full-color cover.
SCORE BIG is available in audio book for $10.