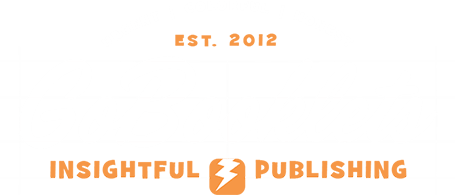 eBook Download Form
Complete the fields. Claim your FREE gift.
About the eBook
"Somewhere there's a book to be written about the DNA of guys like Prince or James Brown or Miles Davis, all of whom had mother issues, all of whom had abandonment issues in various ways, and all of whom could be extremely judgmental and difficult to get along with. There's a pattern there. It's not a coincidence."
Alan Leeds
This is that book.

Paisley Prince: a Purple Prequel explores the childhood, adolescence, and early adulthood of American singer-songwriter, multi-instrumentalist, actor, philanthropist, and record producer Prince Rogers Nelson (1958-2016). The author paints an intimate, balanced, and uncommon portrait of the icon.
From a frigid metropolis, a shy Gemini named Prince Rogers Nelson toils alone. He burns the midnight oil in musical study and rehearsal. It's easy for most to overlook or underestimate him. His story is both complex and simple.
From his first memories, his parents fight. John Lewis Nelson quits his marriage as Prince finishes third grade. The boy feels deserted. Mattie Shaw Nelson brings Hayward Baker into her son's life. He abuses Prince. From age 11, the boy bounces between homes. He becomes a loner — fiercely independent and uneasy with trust. He grows to push away his best friend, talented bandmates, his devoted manager, and the record label who takes an extraordinary leap to launch his career.
"How can you just leave me standing
alone in a world that's so cold?
Maybe I'm just too demanding.
Maybe I'm just like my father — too bold.
Maybe you're just like my mother — she's never satisfied.
Why do we scream at each other?
This is what it sounds like when doves cry."
Prince Rogers Nelson
He fares far better with women. Popular covers by Cyndi Lauper and Alicia Keys, plus Top 10 hits with Madonna, Stevie Nicks, Sheila E, Chaka Khan, Sheena Easton, The Bangles, and Sinéad O'Connor all testify. He also mentors Andy Allo, Apollonia, Beyoncé, Misty Copeland, Carmen Electra, Eve, Mayte Garcia, Judith Hill, Jill Jones, Lianne La Havas, Martika, Susannah & Wendy Melvoin, Janelle Monáe, Rita Ora, Kristin Scott Thomas, Vanity, 3rdeyegirl, and more.
Despite the pain he endures (and likely because of it), Prince is able to move mountains.
This book explores the fortunate and difficult developmental aspects Prince faces. He's born into a musical household with prodigious abilities. However, he must survive a broken family, epilepsy, and backlash from the U.S. Civil Rights Movement to find steady footing. Travel back to his humble beginnings. Live on his street. Be a fly on the wall as his circle forms.
"I was born on a blood-stained table
— cord wrapped around my neck,
epileptic until the age of seven.
I was sure heaven marked the deck.
Mama held up her baby for protection
from a man with a strap in his hand.
Ask the victor about pain and rejection.
You think he doesn't when he does understand."
Prince Rogers Nelson
This book won't pass judgment or seek resolution. Points plot, lines form, but all remains open. Prince would appreciate the approach. What some might object to seeing is the honest treatment. This is not a book for false idolatry.
Perhaps this book achieves something important. Maybe it nudges families with gifted children to more closely examine their choices. Maybe it convinces the next Prince to seek balance earlier in life.
Praise from Readers

"It's written so you feel you're right there with Prince as he grows up. Remarkable in this regard."
Donovan J.
"This story was compelling but easy to relate to. I wasn't familiar with the music, but the visual writing moved me."
Blythe K.
"Townsend's nuanced perception of Prince's formative years is told through small vignettes — like one might experience in a flash of memory. Yet, there is incredible insight into the constituent pieces which informed his life and helped mold his incredible talent. Townsend's narrative voice is unassuming and unbiased without being dispassionate. There are subtle undertones of melancholy, aspiration, and longing."
Lauren R.
"A riveting read — took me a long afternoon. I learned a lot about this fascinating artist."
Ricardo L.
"For such a towering musical presence, Prince was a child who struggled to grew up. This book doesn't let you wander too far from this realization."
Jeff Q.
"I can't think of a more interesting biographical subject. I've always been drawn to Prince's mystique."
Ahmed A.
"We are all products of our environments. As strong as Prince was, he couldn't escape certain voices. They would haunt him until his final days."
Rhonda W.
"Townsend brings a unique perspective to the topic. Like Prince, he too could perform music on multiple instruments and has recorded entire records alone. I think it's important that this story be told from a place of understanding. Prince is dear to so many people."
Denise B.
Samples
1958
John sits back on his stool. The fallboard slips through his fingers and slams over the keys. His hands are shaking again. Mattie belts his name alarmingly from the kitchen. Something in the water does not compute, and they rush to Mount Sinai Hospital. Prince Rogers Nelson is born. She passes their son to hold. John's reached for the stars many times and missed. The baby squeezes his finger. A smile slips through his tears.
1980
The American Bandstand set is small. There's duct tape holding together parts of it. The band's escorted to their dressing rooms. Shortly thereafter, the host knocks at the door. Dick's shorter than they'd imagined. He has a great tan. He's the most cordial person Dez has ever met. Prince has that look on his face again. When Dick leaves, he calls a band meeting. He says it would be cool to avoid Dick's questions.


* * * * * * * * *
Best of all? Paisley Prince is FREE!
PAISLEY PRINCE: A PURPLE PREQUEL is also available in paperback for $13.07 (price pays homage to "Nothing Compares 2 U" lyric: It's been seven hours and 13 days...