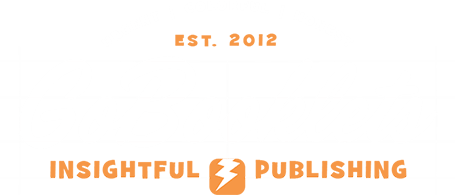 eBook Download Form
Complete the fields. Claim your FREE gift.
About the eBook
"Don't ask long for little."
Icelandic Proverb
Agate Gísela is a Nord of extraordinary means. To cope with the passing of her parents, "Aggie" embarks on a life of adventure. Enzwell is the loving nickname she gives to Iceland, her homeland.
Explore magical places and spirited wildlife through a confidante's travel journal. 35 entries rhyme, inspire, weave folklore and founding stories, plus feature world-class photography from every corner of the island.
This book was written between 2015 and 2018, over three trips to Iceland (two in the fall and one in the winter). The author chose his wife to edit this special collection inspired by their favorite destination.
Enzwell is the first volume in the Poems Across Iceland series. The author travels to the Arctic nation annually. He'll produce new volumes as they come to him.
Praise from Readers

"Pure magic. Townsend has a wicked sense of rhyming."
Steve P.
"This book hits every note and color — just like the country that inspired it."
Sina K.
"Yet another book by Townsend that's full of detail but can be read in an afternoon or weekend."
Wendy Y.
"Iceland is definitely on my bucket list. This only got me more exciting to visit. What an interesting place!"
Christine D.
"I appreciate anyone who takes the time to experience a place in slow motion, taking the care to notice what's really unique about it."
Jeff Q.
"Eric embraces the wonders of Iceland. The photography and poetry are both lovingly prepared. Icelandic is a tricky language, but he doesn't hesitate to help with pronunciation."
Ahmed A.
"I want to travel to Iceland soon. When I do, I hope to make the same rich memories as Eric has. Beautiful writing."
Myra Z.
"A great little book that speaks volumes. You feel as though you're right there with the author and his characters. Vivid!"
Drew P.
Samples
II (excerpt)
Yet nowhere but here
could something so wild
seem tame to a girl of few years.
She holds the rosetta
to translate sand swirls
and a tuning fork pitched to frontiers.
From her earliest steps
to the scaling of glaciers,
there's no place that she'd rather be
than here with the foot songs
on burnt stone and creek splash.
By shuffle or pedal, it's glee.
VI (excerpt)
We gingerly walk
toward a family of trees.
They huddle to finalize plans.
They stand close together
one bough in another,
like geishas afuss with their fans.
The gnarliest arbor
takes twenty steps forward
with footsteps that crackle the frost.
Surprisingly nimble,
yet shedding her needles,
she isn't concerned for what's lost.
XXXIV (excerpt)
The dazzling puzzle
of Enzwell's mystique
requires a tireless chase.
These lands transport minds
from broad strokes and boredom
to amplified presence and grace.
For if you should ask
enough questions long
and shy a bit from patience short,
then answers wrought deep
surface everywhere
in hopes that your heart will assort.


* * * * * * * * *
Best of all? Enzwell is FREE!
ENZWELL will soon be available in paperback for $12.95.