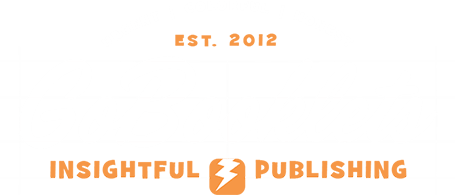 eBook Download Form
Complete the fields. Claim your FREE gift.
About the eBook
"Winning is the science of being totally prepared."
George Allen, Sr.
Command should be important to all professionals — command of mind, hands, workflow, others' attention, etc. To lack command is to be less of a professional. The question becomes: what's the best way to achieve command?
COMMAND PARALLELS delivers a refreshing approach. No, this won't be a military exercise. Sure sounds like one, right? Available in audio book for $4.
"I try to do the right thing at the right time. They may just be little things, but usually they make the difference between winning and losing."
Kareem Abdul-Jabbar
Don't fall sucker to your inner Western struggle — the notion that if you work hard enough (especially when it's "against the grain"), then you'll surely succeed.
Praise from Readers

"It's like a little guided meditation on what I've been calling 'peripheral visioning' for the past few years. I've tried this method for 'relaxing into' a daunting challenge. It works!"
Nicole R.
"This book reminds us to step back, evaluate and slow down our approach before trying to take on something we know very little about. There's more than one way to climb a rope."
Stephanie G.
"It's pocket wisdom from a most excellent pair of jeans — a jolt for the creatively stuck or the professionally bored. Sparse yet chocked. Thoughtful."
Emily P.
"This booklet is a short but extremely powerful read. The link to various videos online really drove home the points very well."
Muhammed H.
"What an interesting approach! I got through the book in less than a hour, but the impact will last a lifetime."
Stewart B.
"Improved my racquetball game threefold!"
Jack K.
"My wife was struggling in her ceramics class. I suggested this book. She was making all sorts of things in a matter of days."
Leroy V.
"A breath of fresh air isn't a gale force wind."
Aiko T.
Perfect for:
Any time you need to be get unstuck, gain a new perspective, learn a new skill, switch roles, move to a new place.
Sample
Free your mind as you perform the parallel. Give it an honest effort. Be aware of what's transpiring. Look at how the masters execute their craft.
Even before you make substantial progress, the reasons for why you were struggling with the original task should begin to present themselves. Fight off the urge to quit the parallel. Don't oversimplify the journey!
This is the second part of honest effort. First, commit to a serious try. Second, stay with it.


* * * * * * * * *
Best of all? Command Parallels is FREE!
You'll receive a PDF booklet.
This publication features traditional
book formatting and a full-color cover.
COMMAND PARALLELS is available in audio book for $4.