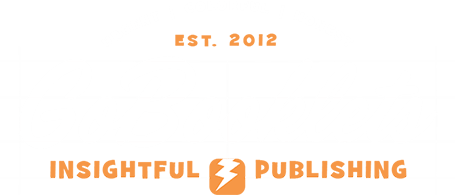 eBook Download Form
Complete the fields. Claim your FREE gift.
About the eBook
"It's not what you look at that matters,
it's what you see."
Henry David Thoreau
Bizkü (pronounced biz-coo) are one of the most accessible personal growth tools you can enlist. You won't need to be a lover of haiku or any poetry for that matter to appreciate the instant gratification here.
Scroll the entire collection of 200 entries and 65 B/W photographs in 1,370 seconds (23 or so minutes). While it takes just 5 seconds to read a bizkü, one just might challenge a long-held perspective. Traditionally, haiku are poems on three distinct lines. 5-7-5 syllable pattern.
Bizkü deliver valuable nuggets of wisdom. They speak to what lurks behind decisions being made. They deliver the straight talk. They help you to avoid failure. They're designed for laughs, looking twice and thinking anew.
In business and life, few will pull you aside to help you read between the lines. Missing a deadline, losing a sale, not getting the promotion — you will fail before you learn to succeed.
"If you only have a hammer,
then you tend to see every problem as a nail."
Abraham Maslow
When the first bizkü were tweeted in 2011, there was a fair amount of head scratching. How does ancient Japanese poetry lend itself to business and life? The marriage may have initially seemed odd, but our take has gone on to produce uncommon results.
BIZKU VOL. II is also available in audio book for $5.
Praise from Readers

"Even better than the first book. Townsend really hit his stride in this second collection."
Alexis D.
"What a clever format. Way better than the quotes my boss forwards to me."
Cynthia H.
"There's a street edge to many of these. That surprised me."
Tyrell J.
"I got this for my girlfriend. She wrote a series of haiku when she was in college. I didn't expect it to kickstart her interest in writing again. I read the book the other day and now I know why. WOW. Powerful stuff!"
Gene B.
"I love quirky books like this. I don't have the attention span for longer reads. I like eclectic."
Jose Q.
"The photographs are a great twist. How the author is able to pack so much punch into so few words is remarkable. I've tried to write haiku. Not easy!"
Gerta H.
"Bad a** — these are awesome!"
Saena G.
"I have to go back and read the first set again. There's something a little bit different about this second book. I can't quite put my finger on it, but it's better."
Aditi C.

"No letdown in book 2. These dig deeper, feel sharper, push stronger."
Simon T.
"It's like Mike Tyson meets Basho. Body blow, body blow, put him away!"
Bodie A.
"Accessible and accelerating. This sequel is even more pragmatic. It's evident from the first few you read. Picture a madman scribbling away, crumbling up sheets of paper, screaming at the moon, etc. Well, at least that's what I like to imagine LOL."
Rob V.

Commentaries cover:
Presence, Winning, Problem Solving, Saying No, Active Listening, Mismanagement, Dishonesty, Requiring Less, Carelessness, Brainstorming, Questions, Sustainability, Investment, Frivolity, Positivity, Synthesis, Security, Boredom, Danger, Composure, Trailblazing, Branding, Pretense, Socialization, Maturity, Procrastination.
Perfect for:
Life's "in-between" moments: commutes, subway, airport, cooking, grocery store, waiting on line, background at work, warmup before sporting event, intermission and so many more.
Sample Bizkü
Time to ditch dead weight.
They don't feed your potential.
Your worst is their best.
Bizkü 201

"No" can mean "Next time!"
Build bridges. Earn, don't burn them.
Cross them again soon.
Bizkü 261
Compete covertly.
Don't alert them to your plans.
Strike decisively.
Bizkü 337
"Life of Pi" lesson —
keep legendeering simple
(quick to grasp and share).
Bizkü 378


* * * * * * * * *
Best of all? Bizkü Vol. II is FREE!
You'll receive a PDF booklet.
This publication features traditional book formatting,
a full-color cover and 65 B/W photographs.
BIZKU VOL. II is also available in audio book for $5.